Smart Application Aquavisor for Sewage Treatment Plants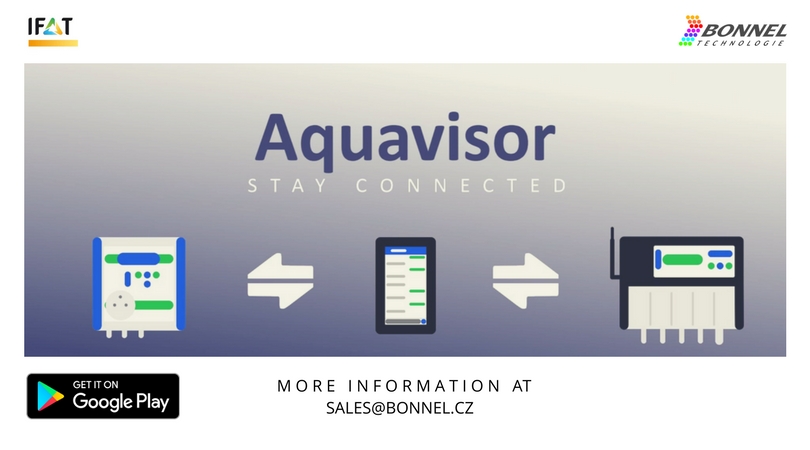 Free smart application for your sewage treatment plant. Aquavisor SMS Telemetry app by BONNEL TECHNOLOGIE is the best way how to communicate with your WWTP long distance!

WHY USE THE AQUAVISOR® TELEMETRY SMS APP?
Have a transparent overview of the whole event and operating hours history of each plant
Receive alarm and event messages in a clear and easy to understand form
Separate your private communication clearly from event text messages
Send commands and inquire the status of a plant without having to compose complex SMS
Organize all serviced or installed plants in one database
See the status and location of the plants on the Aquavisor® map and plan your service trip
Plan jobs that are automatically performed in the background and synchronize with your device calendar
Export all plant and event data - as backup, to transfer data to another mobile or for further processing
For more details about the smartphone application please go to
https://www.bonnel.eu/en/products-and-services/smartphone-apps
Request flyers for wastewater professionals at sales@bonnel.cz.
Download a video tutorial at https://www.youtube.com/watch?v=Wpss0U5CM9Y&t=10s

#controlunit#wastewatertreatment#monitoringWWTP#IoT #smartapp #sewagetreatment#smalltreatmentplant#BONNEL#Aquavisor