Jan Bonn, CEO at BONNEL TECHNOLOGIE s.r.o.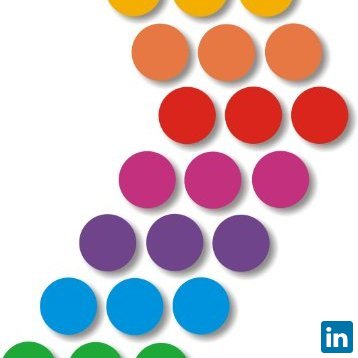 BONNEL TECHNOLOGIE s.r.o. is a family-owned company, located in Cheb, Czechia, some 10km from the German / Bavarian border.
BONNEL invents, designs, develops and manufactures electronic and mechatronic devices. The firmware and the extended user interface, such as PC software, Apps and databases, are also developed in-house.
BONNEL strategy is to cooperate with market leaders or hidden champions in niche markets. Combining partner´s particular know-how and BONNEL´s electronic and software know-how shall create a great potential for leading products and trends in their niche. Many options of cooperation are possible:
- Development according to a specification charging development costs
- Development and manufacturing according to a specification charging no development costs but manufacturing the product over an agreed period
- Development without charging development costs in return to the right to market the product as BONNEL product, as well
Therefore, some products are sold as BONNEL own brand, some as exclusive OEM products.
The main fields of activity are control units for decentralized sewage treatment and processing and the field of locking technology and smart home.
Control units for decentralized sewage treatment and processing
In the sector of control units for decentralized sewage treatment plants (wwtp), BONNEL is certainly one of the market leaders and most likely the company with the largest product portfolio.
BONNEL offers control units for different plant types, like SBR, fixed-bed or MBBR plants. There are different types of the control unit brand Sequetrol® : From quite a simple time clock to a sophisticated control unit with 9 outputs, 3 digital inputs, an analogue 4-20mA input, water-level sensing pressure measurement, Wi-Fi, GSM, integrated webserver and HTTP-REST interface.
Moreover, there are the BonBloc® series controllers available, which offer an integrated, energy saving stepper motor valve unit (four valves). The stepper motor technology for valves at wwtp was invented by BONNEL and is nowadays quite common at SBR plants.
BONNEL also offers its PumpGuard control units for pump stations, which offer the functionality and usability of "big" solutions for the price and in the space of a "small" unit. The units offer for example a level measurement by pressure sensing, float switches or, with an add-on module, pressure probe. The modular design makes you only pay what you really need. An example for a module is a rechargeable battery module for 4x AA batteries, that enables optical signalization of mains failures with the BonFlash strobe beacon for more than 72h. The PumpGuard is suited for atex environment.
BONNEL portfolio contains telemetry monitoring solutions for its control units. Telemetry is possible via SMS or GPRS. The Aquavisor® monitoring system is available in different versions and functional scopes. From the free Android App, over the PC SMS telemetry system including service reporting to server- and database-based systems including features like remote desktop / remote control – BONNEL can offer a solution for every requirement.
Locking technology
In the field of locking technology, BONNEL cooperates mostly on an exclusive and OEM basis. Therefore, most of the products are not displayed on BONNEL web-pages.
BONNEL offers solutions regarding
- Motor control electronics
- Gear-drives and similar mechatronic parts
- Compact switching power supplies
- Energy buffers based on power capacitors
- Transponder systems
- Smart Home appliances based on Wi-Fi, NFC, mobile Apps
- Wireless energy transfer of high energy via low areas (resonative)