Thanikachalamurthi Aruchamy, Organic Farmer | Water Conservationist | Volunteer on Water body cleanup and Restoration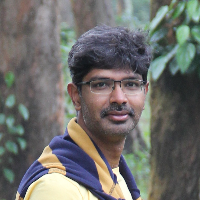 I am a Mechanical Engineer, Organic farmer and water conservationist.
My objectives is to redefine the farming methods in our village so as to cultivate based on water availability.
Working forming an institute a water parliament in our state, to raise the proposals on water management.
Part of organisation committee on NGOs to clean water bodies in our city.
Organic farmer, developing a model farm in zero budget, sustainable farming methods, watershed management and water conservation practices during farming.