Raj Kishore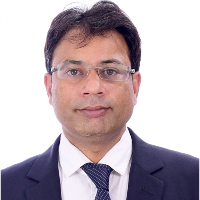 C.Eng, PGDEM, B.Tech
Raj has 15 years' experience in Water and Wastewater treatment & supply projects. He has worked on projects in India, Middle East, UK, Australia, New Zeland and USA.
He was Project Engineer & Process Engineer for the IV Mumbai Water Supply Project which involved augmentation to the water transmission and water treatment facilities (pipeline/tunnel hydraulics, pumping station, reservoirs & WTP process peer reviewer) project of Mumbai city. He worked on Anglian Water HAZOP Schematics for various wastewater and water treatment facilities-UK wherein he was engaged in HAZOP Schematics models to provide technical guidance & reviews. He also worked on water distribution projects for Project Habitat Utility Infrastructure-Bahrain, Al Gurm & Motorworld Abu Dhabi, he was responsible for Hydraulic modelling/analysis of the potable/irrigation/Fire Fighting water distribution network in WaterCAD Bentley Software. He has worked as design (lender's Engineer) and cost estimate reviewer for Aurangabad Water Supply Project (Asian Development Bank) and cost estimate reviewer. He did engineering coordination, estimate reviewer for sewage pumping station & treatment for Mumbai sewerage Disposal Project. He has worked as design & procurement engineer for water and wastewater schemes for the Shirdi Airport Project. He is also worked for BIM projects as a lead engineer to produce 3D models.
As part of his earlier assignments with various tannery units in India, he has handled production, plant operation & maintenance.