Ragavendra V. B.Eng, GMICE, Wet Utility Design Engineer, IBI Group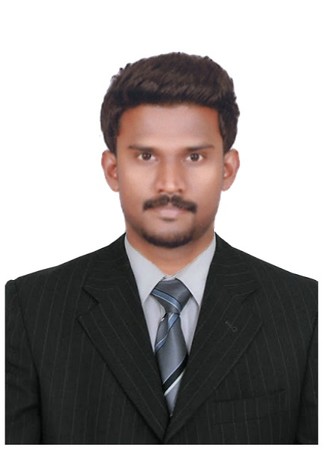 Bachelor in Civil engineering having more than 9 years of Professional Experience in Planning and Design of infrastructure Projects comprising of Water Supply, Storm Drainage, Sewerage Networks, TSE Networks and Treatment Plants projects for urban areas in India, United Kingdom and Qatar.
Detail design/drawing review of sewer network, treated sewage effluent(tse) main network & storm water network, chamber details, pipe routing, l-section, connection details and cross section etc. CIVIL 3D Grading design & pipe network modeling, design of storm water network system, sewer network system and preparation of detailed report.
Ø Have good exposure and sound technical knowledge of modeling software namely like Bentley Storm CAD, Sewer CAD, Water CAD, Micro Station and AutoCAD Civil3D used for design of infrastructure utilities.
Ø Served prestigious organizations like Hyder consulting engineers and Fichtner consulting engineers in India on both public and private sector Infrastructure and Development Projects
Ø Preparation of tender documents with bill of quantities and specifications, preparation of detailed engineering reports are the additional experiences.
Ø Also has exposure to international standards and code of practices with challenging assignments in several countries in Middle East, Africa, UK and Asian regions
Ø Strong academic background, willingness to learn, aspiring and dynamic, Ability to actively participate in team work, to lead a team and also to work independently. Possess good communication skills along with good computer operating skills.
· A dynamic and detailed-oriented Infrastructure Engineer, with more than 14 years of versatile experience, abreast with the latest trends and technologies of the field.
· Design of distribution network, Transmission mains of water supply systems.
· Design of sewer system, storm water, pumping systems; sewer modeling, GIS applications.
· Hydraulic modeling of water distribution network, sewer network and Storm water network,
· Planning and preparation of technical report for all wet utilities.
· Flood risk assessment, Generation of flood maps
· Managing Real-Time monitoring system for foul sewer and Storm water system
· Concept, preliminary and Detailed design engineering, Tender document preparation, preparation of construction drawings, procurement, construction supervision, and project management
· Project management activities such as design, tender, pre and post tender clarification, project progress, KPI monitoring, technical evaluation, financial evaluation, award of tender and attending Technical Queries on IFC drawings.
Key Skills:
· Design and detail engineering of water supply, Sewer, storm water systems
· Hydraulic Model build, Hydraulic analysis and Model build report (MBR) preparation
· Sewer modeling
· Surface water modeling
· Demand Calculation, Runoff calculation and sewage flow calculation
· Preparation of 1D and 2D flood models
· GIS - Data analysis
· Preparation of technical reports
· Knowledgeable about design and planning of projects
· Preparation of detailed engineering drawings, Specifications.
· Project management activities
· Quality check of the Design reports and Design Drawings
SOFTWARE SKILLS
· Very good command of Microsoft Office tools (Word, Excel and PowerPoint)
· Very Good command of SewerGEMS, StormCAD, WaterGems, SynerGEE, Epanet.
· Very Good command of MapInfo
· Very Good command of ArcMap
· Good knowledge of AutoCAD, AutoCAD Civil 3D
· Good command of EPA SWMM
· Good knowledge of HEC-HMS, HEC-RAS
· Intermediate knowledge of Mike11.