Noemi Ran - נעמי רן, Environmental Engineer M.Sc. | Environmental Consultant/Scientist | Constructed Wetlands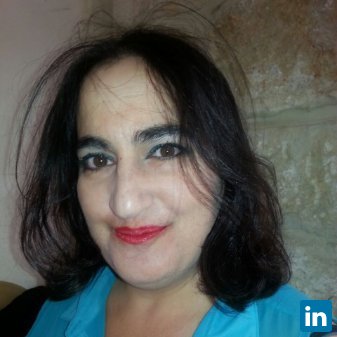 With over 15 years of experience in Environmental Sciences, Water Pollution, Wastewater Treatment, Environmental Consulting and Supervision, Construction and Maintenance of Wastewater Treatment facilities from different sources, Soil Pollution and Hazardous materials Treatment. Hold an MS. Degree in Environmental Engineering from Ben Gurion University of the Negev, the thesis research focuses on an innovative approach for wastewater treatment called Constructed Wetlands.
Experienced in academic studies and practical work in the laboratory, has rich knowledge in Analytical Chemistry, Analytical Measurement Devices and Environmental Analysis. With experience in working with Law Enforcement authorities, Environmental Monitoring, Environmental Policies and Procedures. A Certified Effluent and Wastewater Sampler by the Israeli Ministry of Health and a Certified Coordinator for Treatment and Prevention of Hazardous Wastes and Materials.
Professional, Responsible and Thorough, with experience in Developing and Managing Projects, experienced in team work and autodidact ability.
Interested in Environmental Engineering, Environmental Management, Environmetal Monitoring and Consulting, Wastewater Treatment and Constructed Wetlands.