Mathias Blanche, Wastewater & Sludge Treatment Process Design Expert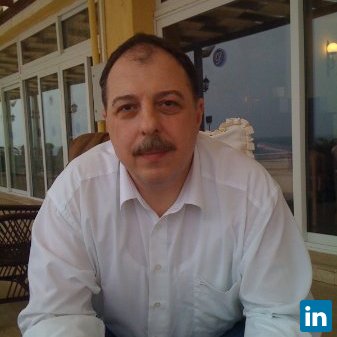 Mathias Blanche has grown up in the field of plant engineering and DWTP/WWTP equipment manufacturing industry due to parental and family background and the business environment of former PASSAVANT WERKE AG – MICHAELBACHER HÜTTE in Germany. The professional background is resulting in more than 25 years of professional experience in water, hydraulic & process engineering. More than 20 years in consultancy design, administration, tendering and supervision of water & wastewater treatment plants and sludge treatment facilities on the national and international level in Europe, South-East-Europe, the Middle East as well as in China, including infrastructure development of residential areas and spatial planning in Germany.
Senior Water Expert

with more than

25 years

of relevant national and international

professional experience

(post-graduate) in various external assistance programmes (EU ISPA/IPA, KfW, UNDP, World Bank);
Extensive international

design experience for DWTP & WWTP

, incl. process, hydraulic, mechanical (preliminary electrical/SCADA) designs, incl. sludge treatment, on conceptual, final and detailed/execution design level;
Specialised in

Process Design, Hydraulic and Mechanical Engineering

for Drinking Water and Waste Water Treatment Plants (

DWTP & WWTP

) and

Sludge Treatment

Facilities (stabilisation & dewatering) and Biogas utilisation;
Long term expertise in Advanced Sludge Treatment & Disposal Technologies (Sludge management Strategy Ramnicu Valcea, RO/Macedonia), extensive expertise for sludge digestion (Mila Mia Haspolat, Cyprus) regarding sludge drying, mono/co-incineration;
Long-term experience in elaboration and contribution to

Feasibility Studies

and Tender

Elaboration

for

FIDIC

works contracts (P&DB - Yellow Book and Red Book) for EU/KfW/WB financed projects (ISPA/IPA and Cohesion Fund Applications);
Familiar with all major process relevant electro-/mechanical equipment [MEICA] in the field of water & wastewater engineering projects. Familiar with

HAZOP

studies for process design and electro-/mechanical equipment designs;
Long-term and extensive working experience in

Works

Supervision

and project management of

FIDIC

works contracts (Yellow Book and Red Book) under PRAG (Practical Guide to Contract Procedures);
Long-term experience in

Procurement

(elaboration of tender dossiers with conceptual designs, cost estimations, Employers Requirements and BoQ's) and

Tender Evaluation

(position of non-key expert to CFCU/RO, UNDP-PFF);
Latest design projects in the project area: Sub-Consultant for preparation of Conceptual Designs with preparation of Tender Dossiers (Vol. 3-5, FIDIC YB) for Darkhan WWTP in Mongolia, Podgorica WWTP in Montenegro as well as Nizip WWTP in Turkey, incl. architectural, process & hydraulic design, selection of MEICA equipment and elaboration of BoQ's with cost estimation, elaboration of design drawings including 3D visualization;
Latest supervision projects: FIDIC works contracts for WWTP Velipoja in Albania (phase II & III), WWTP Slavonski Brod and WWTP Sisak in Croatia, incl. review of Contractors main/detailed process, hydraulic design with senior expertise for selection of MEICA equipment. Inspections and tests on completion during commissioning and trial operation;
Knowledge of relevant

EU Directives

in the water/environmental sector, incl. Procurement Directive (2004/18/EC), Water Framework Directive, Urban Waste Water Directive, Sludge Directive, Bathing Water Directive, etc.;
Knowledge of state of the art design standards in the EU (DWA) and international design regulations (US-EPA, Metcalf & Eddy, IWA-ASM, etc.) and familiar with latest development in process design (MBR and MBBR/IFAS technology, "C-Tech Process" (http://www.sfcu.at) or the BIOCOS® process (http://www.zwt.de) as well as the newly developed SBR/FBAS process (http://www.organicawater.com)) and advanced tendencies in energy efficiency management & optimization of WWTP's;
In deep knowledge and experience or relevant software tools and professional software packages; incl. waste water treatment design software such as AquaDesigner and AquaAero as well as DWA-Belebungs-Expert.;
Familiar in Asia, Europe, the Mediterranean and the Near East. Very good knowledge of water sectors in

Balkans

(resulting from working experience since the late 80's).
Extensive design, supervision and working experience in the water/wastewater engineering sector with strong organisational capabilities and leadership. Used to work interdisciplinary and team informed in international teams.