Marina Vasiljevic, Sole Proprietor at M ENGINEERING ZONE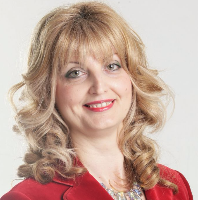 Marina Vasiljevic is expert and consultant in engineering activities and related technical consultancy in water, wastewater, solid waste and environmental sector.
Marina Vasiljevic has over 35 years of experience in planning and executing of numerous projects as a team leader and principal water and wastewater treatment specialist.
From 2003 to 2018 she had been Marketing Director, Project Manager and Leading Process Engineer responsible for strategically developing, creating, executing various projects, and maintaining an active and effective marketing and communications, targeting local, regional and international market.
Since 1993 she has been Project Manager , Head of department for Water and Wastewater Treatment & Environmental protection and Leading Process Engineer in numerous most challenging projects for wastewater and potable water treatment as well as environmental protection, waste-water reuse, solid waste and hydro power plants, participating from the very beginning stages to the trail run of the plant, both on international and local market, delivering results within agreed timescales and budgets.
Her areas of expertise include: Conceptual design, Pre-feasibility and Feasibility studies, Tender Documents, Preliminary design, Final design, Detail design, project management, site supervision, Tender evaluation, contract negotiations, equipment procurement, equipment and civil works coordination.
She has widespread work experience in Europe, Middle East, North Africa, Russian Federation and South America working for IK Consulting Engineers ltd and Energoprojekt Hydroengineering ltd.
Ms Vasiljevic holds Diploma in Chemical Engineering, University of Technology and Metallurgy, Belgrade, Yugoslavia (Serbia), obtained in 1985 (Equivalent to 4 years of University and diploma thesis). She obtained Magister of Science degree at the Belgrade University of Technology and Metallurgy, Department for Chemical Engineering, Transport Phenomena, in 1996 (Equivalent to postgraduate Master's degree, Master of Science degree with Master of Science Thesis). She finalised Specialisation in Management in Energoprojekt under the supervision of Harvard Business School in 1994. During the period 1992-1994 she was attending Faculty of Organisational Sciences – Management Studies.
She is Chartered Engineer in Chemical Engineering since 1988 and member of Serbian Chamber of Engineers.