Liv Dong, Director at Nomia machinery co., Ltd / wastewater treatment evaporator system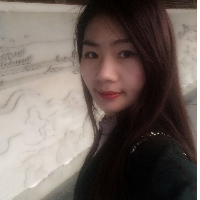 Nomia machinery Co., Ltd
Company profile
Nomia machinery provides wastewater evaporation and crystallization system ( multiple effect evaporator, MVR evaporator, Falling film evaporator, Rising film evaporator, Thin film evaporator etc.), specially designed for separate distillate water and other composition, solid/liquid separation process in the industrial and municipal wastewater treatment sector. A long history of consistent quality and high performing products (evaporators) manufactured, state-of-the-art production plants are making us a reliable partner to serve the needs of the water treatment industry , chemical industry , food&beverage industry.
Nomia machinery Co., Ltd was founded by a team of engineers who are specialists in the field of Evaporation and Crystallization Technology and are accredited leaders in their fields of expertise namely:
Salt Plants (NaCl)
Concentrating Process Solutions, e.g. Aluminate Liquor
Concentrating, Flaking or Granulating of Calcium Chloride
Special Crystalline Products, e.g. (NH₄)₂SO₄ & KCl
Treating Waste Water to Recover Value Added
Evaporator system for water desalination, brine treatment, RO treatment, leachate treatment, effluent concentration, industrial wastewater recycles etc.