Katalin Kiss, Process engineer at Budapest Sewage Works Pte Ltd.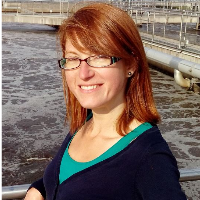 As a process engineer at North-Budapest Wastewater Treatment Plant, my proficiency include the Primary Clarification, the Biological-Chemical Wastewater Treatment and the Dry Matter Content Increasing of the Sludge Treatment Process.
I do my PhD studies as well, which focuses on "Hydraulic behavior and removal efficiency in Primary Clarifiers".
In addition to all of this, I have water engineering designing certificate "VZ-TEL, VZ-TER, VZ-VKG" at Hungarian Chamber of Engineers.