Dr Fouad Al Momen, Senior International Project Manager Team Leader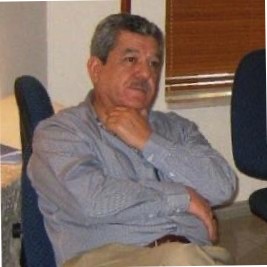 Dr. Fouad is a multi-disciplinary leader in the field of Civil/Environmental Engineering, Project & Construction Management, Sustainable Infrastructure Strategies & Development, worked with world-class R&D institutions towards applying sustainability principles in mega developments. He has a vision to define the evolving 21st Century Green and Smart Cities of the future, the challenges of Socio-Economic growth and Environmental Protection as well as the wellbeing and life of future generations at stake, Dr. Fouad has been instrumental in raising the industry benchmark to greater heights.
With over 35 years of experience in leading developments in 14 countries through leadership roles in program and construction management of mega infrastructure, utilities, and infrastructure master planning projects, he has numerous projects transactions including iconic mega-builds regionally (ME), SE Asia as well as internationally, often managing remote teams across various geographical locations. As a result of pioneering and leading Research & Development with Universities in the UK and more specifically with the Crown Research Institution in New Zealand & Australia, he successfully led the commercialization of sustainable systems in the field of Water and WWTP design Management, ensuring the integration of the three cornerstones of sustainable pillars. This resulted in immense revenue generation for the state and government entities, benefiting the community at large. Fouad has a strong commitment, passion and belief in building future smart and sustainable cities that meet the ever-evolving challenges of climate change and environmental resource management; examples are the ones he led in UAE, Iraq, Egypt, KSA, Jordan, Bahrain and Yemen.
Being an active member of many industry focus groups and international standards regulatory bodies, he has played a major role in coordinating community needs with industry standards. Fouad is a trusted advisor to key decision makers; he has a charismatic and pleasant personality and convincing dialogue. He speaks English & Arabic fluently, and in his spare time he enjoys photography and is an avid tennis player.
Expertise
Monitoring & Management
Infrastructure Master Planning
Program and Project Management
Sustainable Engineering and Infrastructure
Utilities
Water and Wastewater Management
Feasibility Studies & EIA
Clean Energy
Regulatory and Statutory Governance
Disaster Management