Denis Augusto Gomes Fernandes, Industrial Effluent Treatment, Environmental Services and Consulting, Effluent Treatment Plants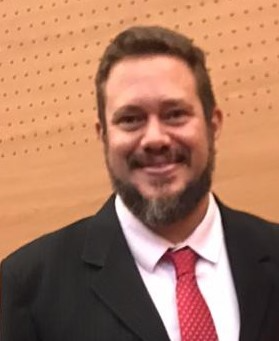 I have been working in the environmental area since I was 18 years old, I started my industrial professional activity at the Itautec Philco Group, as an intern in the utilities section, as a chemistry technician, I was directed to the Utilities Sector where I was hired and there began my passion for industrial effluent treatment. I had the opportunity to work at other companies in the sector, learning a lot about the peculiarities of complex effluent treatment, industrial processes and people management.
I worked on a retrofitting project ETE FQ in the State of Paraná, being technically responsible and process coordinator, the company also operates in solid waste management, with this I developed suppliers focused on the circular saving of waste, minimizing the shipment to landfill and promoting the sustainable development.
#Team management, #Developing people, #Environmental licensing, #Solid Waste Management Plan, #Chemical Emergency, #Industrial Effluent Treatment, #Quality Laboratory, #Regulatory Affairs, #Logistics, #ISO 9001, #ISO 14.001, #ISO 14001 Auditor, #Team training, #Supplier management, #Customer development, #Research and Development, #Indicators - KPI, #Financial management, #Project management