balbir singh, researcher on water for agricultural irrigation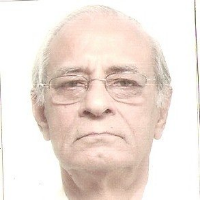 after doing my chemical e ngg degree i was in sales in a family business selling sports goods. after retirement i did farming for a year only to understand the cause of extreme poverty of farmers in india leading to thousands of farmer suicides a year.
my conclusion was that most of the small farmers under owning under 5 acres did not have year round irrigation due to which they grew crops only during the rainy season & left their land vacant for 6 months.
i also wrote a article on farming which may not be fully correct & would be happy if someone was to correct the mistaken info thein.