Andre Visser, Process Engineer at Water Engineering Consult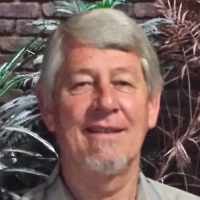 I am the owner of Water Engineering Consult and specialise in Water and Wastewater engineering services. I hold an M Eng degree in Water Care at the University of Stellenbosch and have more than 44 years' experience, of which 38 years' are in water and wastewater engineering services. Eight years were in the position of Engineer/Principle Engineer with the Department of Water Affairs (3 years at Vaal-Gamagara Government Water Scheme as Operations Engineer), 30 years in the Water and Wastewater engineering services as consultant, and the balance as project manager in the engineering environment.
I am a registered Professional Engineer with ECSA (Engineering Council of South Africa), responsible for a number of publications in the water field and have been involved with water and wastewater feasibility studies, process and hydraulic design, project implementation, plant commissioning, process optimisation, operation and maintenance as well as training of staff. I have to date participated in the design and implementation of six major sewage treatment plants/extensions (each in the range of 35 to 50 Ml/d) representing a total treatment capacity of more than 310 Ml/d in the Gauteng province in South Africa, as well as a number of smaller plants. Responsibilities with regard to these projects vary from process design to total project responsibility.