Wastewater Treatment Plant Upgrades with SUBRE by Fluence (Video)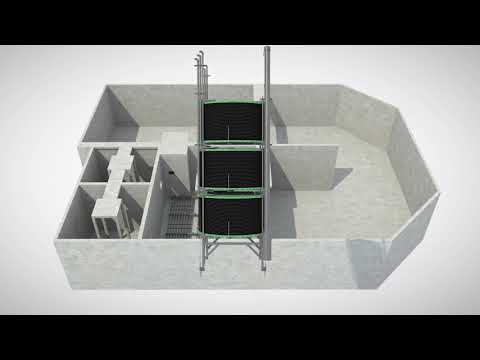 This video shows how wastewater treatment plant upgrade works with SUBRE by Fluence.
As stated in the latest company update by Fluence, ​SUBRE is submerged ​membrane ​aerated biofilm ​reactor ​solution, ​available in ​two configurations:​ as a retrofit ​upgrade, and as ​a new ​greenfield ​plant. The ​SUBRE ​configurations ​lend the ​innovation of ​MABR technology ​to large-scale, ​conventional ​wastewater ​treatment ​plants: ​expanding ​treatment ​capacity to ​accommodate ​higher inflows; ​providing ​intensified ​nutrient ​removal to meet ​stringent ​nutrient ​regulations; ​and progressing ​toward energy ​neutral ​treatment, ​without ​requiring any ​additional ​plant footprint.
Video source: Fluence on YouTube