Wastewater Treatment Plant Expansion Wins National Project of the Year Award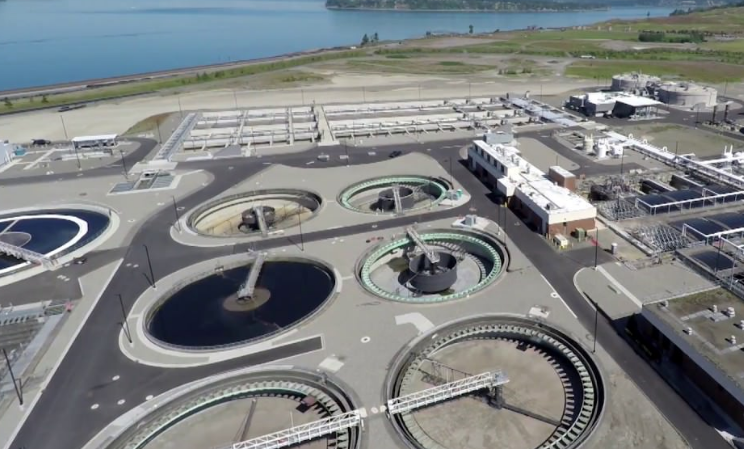 The project to expand Pierce County's Chambers Creek Regional Wastewater Treatment Plant has won the American Public Works Association's "Project of the Year" award in the "Environment – more than $75 million" category.
This national award recognizes excellence in the management and administration of public works projects.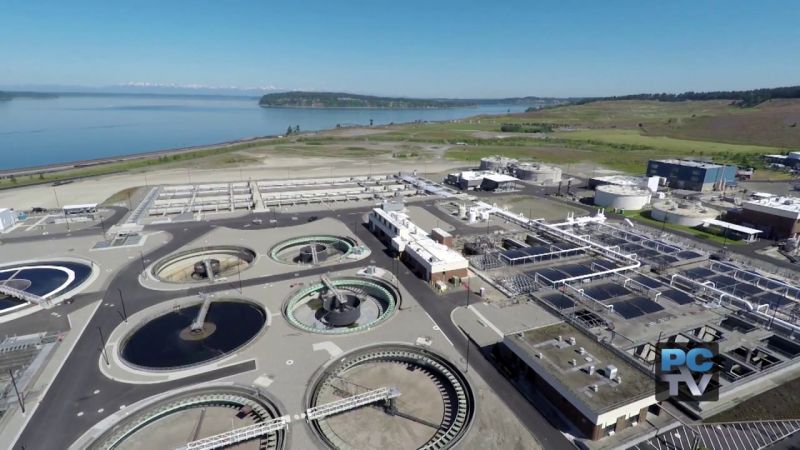 Image Source: YouTube Print Screen
The project increased wastewater treatment capacity from less than 29 million gallons daily (MGD) to 45 MGD. It nearly doubled the footprint of the plant from 49 acres to 89 acres. Most components of the plant – some of which date to the early 1980s – were enhanced or upgraded. Improvements include added capacity, increased odor control, new utility tunnels, new electrical system, and new on-site laboratory. New and upgraded facilities increase processing capabilities to substantially reduce nitrogen from the water discharged into the Puget Sound.
"We are proud of the Pierce County employees and partner companies involved with this project," said Dennis Hanberg, Planning and Public Works director. "Winning this award shows that the quality of design, construction and project management stands out on a national level."
The $342 million expansion is the largest construction project ever undertaken by Pierce County. It was completed under budget. The upgraded facilities are designed to meet county population and economic growth through 2040. Approximately 350 trade workers were on-site at peak work periods, with more than 1.4 million hours worked.
The 11-year long project was completed within four months of the planned timeline. Planning began in 2006, ground work in 2010, construction in 2013 and substantial completion was reached in May 2017. The work was completed while maintaining operation of the plant.
An alternative project delivery method called the General Contractor/Construction Manager (GC/CM) model was used because it controls cost, optimizes schedule, mitigates risk and minimizes permit violations. M.A. Mortenson Company was the GC/CM, Brown and Caldwell was the designer, and EC Electric was the electrical contractor/construction manager.
The Pierce County sewer system collects wastewater from a 117-square-mile area serving 294,000 people in the cities of University Place, Lakewood, DuPont, Steilacoom and a portion of Tacoma. It also serves the unincorporated communities of Parkland, Spanaway, Midland, South Hill and Frederickson. The population served by the wastewater treatment plant is projected to double from 156,000 in 2006 to 351,000 by 2040.
Press Release by Pierce Count
Video Source: Pierce County Public Works