Wastewater Treatment Plant Expansion (Video Update)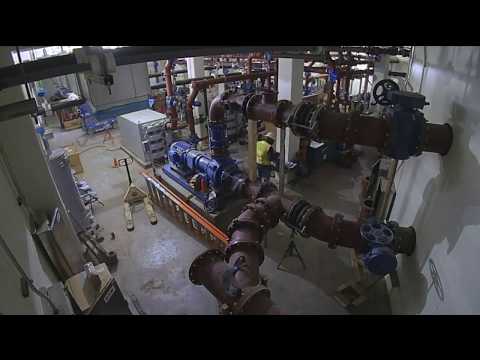 In partnership with Garney Construction, Loveland Water and Power (LWP) will be working to expand the Wastewater Treatment Plant located at 920 Boise Ave.
The long-awaited expansion project has a construction budget of $34.5M. Upon the completion of the design phase, construction will commence in May 2017 and continue through September 2019.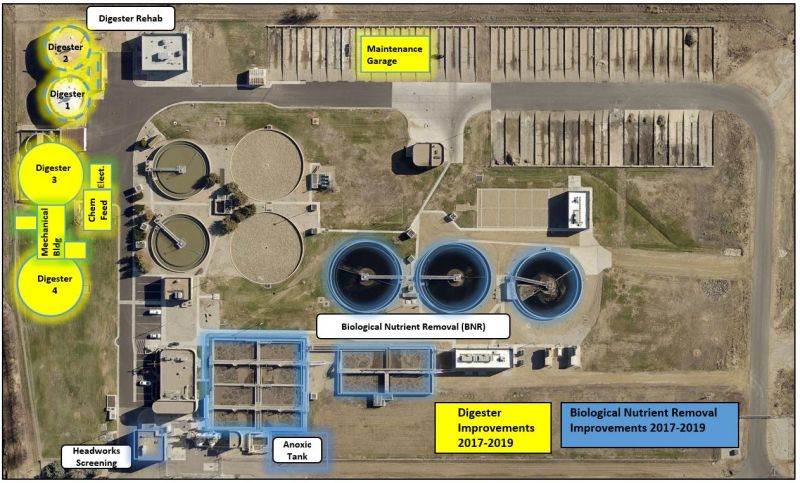 WTP layout plan by the the City of Loveland
Project Goals:
Increased regulatory requirements - In accordance with new State permit limits, the plant effluent to the river must meet very low limits for phosphorus and nitrogen by 2020.
Increase capacity to meet population growth - When all work is complete, the WWTP will be re-rated from 10 million gallons per day (MGD) to 12 MGD allowing for an additional 10 to 15 years of growth for Loveland residents.
Replace aging infrastructure - Including renovation of the existing secondary clarifiers, improvements to the existing anaerobic digesters, and replacement of the headworks screening equipment.
Find more details about the project, its estimated timeline, and documentation on City of Loveland official website.
Construction at the Wastewater Treatment Plant began in May 2017. These activities have been captured in time-lapse video updates shown below.