Solar-powered sewage treatment plant opened in Manila bay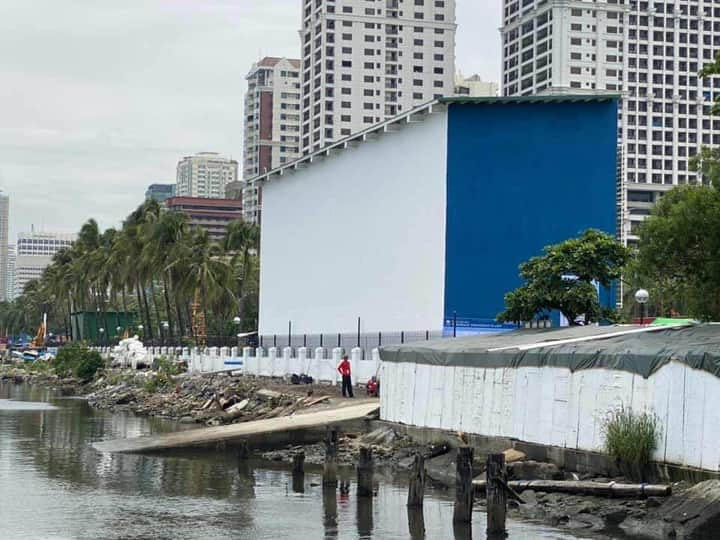 Solar-powered sewage treatment plant opened in Manila bay
The Department of Environment and Natural Resources (DENR) on Thursday unveiled a solar-powered sewage treatment plant (STP) to help address the problem with household wastewater discharge that contributes to the pollution in Manila Bay.
(Photo from Pete Dacuycuy)
DENR Secretary Roy Cimatu and Metropolitan Manila Development Authority (MMDA) chairman Danilo Lim led the unveiling of the facility, which is capable of treating 500,000 liters of wastewater per day.
Also with them were Manila Yacht Club President Commodore Robert "Bobby" Joseph, former Rotary Club of Manila President Jackie Rodriguez, and media practitioner Pete Dacuycuy.
The project will ensure that no untreated wastewater from the three major drainage outfalls flows into the Manila Bay, Cimatu said.
These outfalls are the Padre Faura outfall, Rajah Soliman/Remedios drainage outfall across Aristocrat Restaurant, and Manila Yacht Club outfall.
The establishment of STPs and wastewater interceptors aims to address the problem with the low percentage of sewerage system coverage in Metro Manila.
Domestic wastewater discharge is used water from households consisting of both toilet waste and gray water.
Treatment of wastewater will be done through the installation of wastewater interceptors on different drainage outfalls that lead to Manila Bay to receive and control the untreated wastewater from households within the community. 

The STP will then process and treat the domestic wastewater coming from the interceptors before releasing it into the Manila Bay.
Cimatu earlier said the STP will help to slowly bring down Manila Bay's coliform level to acceptable levels.
The standard coliform level for coastal waters which is safe for swimming and other similar recreational activities is at only 100 most probable number per 100 milliliter (mpn/100ml).