Park City Wins Award For Water Pressure Monitors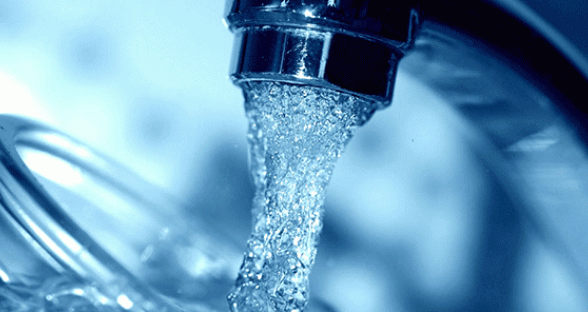 Park City Municipal was recently recognized at the Smart Cities Connect conference for a project related to reducing water loss and tracking water pressure. The project won a Smart 50 Award, honoring 50 of the most transformative smart projects of the year.
The conference, which was held in Denver in early April, brought together cities that are using technology to solve local infrastructure and city management problems. One problem for Park City's Water Division, says Water Resources Manager Jason Christensen, is exactly what brings people to Park City—the mountains.
"But when you have homes at all these different elevations on the mountain, it takes a lot of energy to get that water up to those homes," Christensen said. "Then, in some places, you actually need to break the pressure, otherwise you'd have 500 PSI coming off some of these tanks that are on the hill, which is just way too high for any kind of a residential connection or use."
Park City has 50 pressure-reducing valves, or PRVs, throughout its water distribution system. Water enters the valve at a higher pressure, then gets broken down to a more useable pressure. Christensen says most of Park City's PRVs were installed decades ago, and installing electric, computer-based data readers at the valves now could cost $50,000 per site. For the project, Christensen says the team paired battery-powered devices with the existing water usage metering network to remotely monitor pressure at the PRVs. It cost about $1,000 per site.
"The alternative to that is we currently send guys out once a month to check each one of those PRVs, because PRVs, like any mechanical thing, can fail," Christensen said. "And when they do fail, they allow all that pressure to pass through, and that causes main breaks, that causes service-line disruptions and it causes outages."
Christensen says being able to remotely monitor pressure data helps the City respond to problems before they impact customers.
"By monitoring these 24/7, hopefully we're able to identify failing PRVs faster, and so that means that there's fewer water breaks, fewer unexpected service outages and we get a longer life out of our pipes," Christensen said. "That's something that saves our customers money and also just saves them some frustration as well."