New research reveals wastewater treatment plants can catch a cold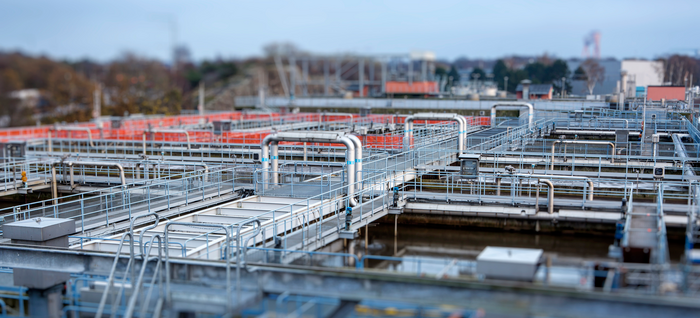 New research reveals wastewater treatment plants can catch a cold
Peer-Reviewed Publication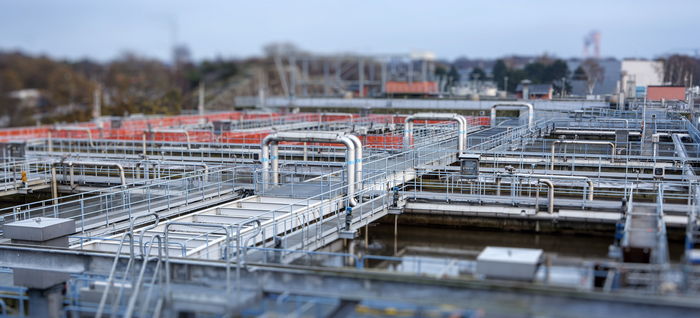 CREDIT: CHALMERS UNIVERSITY OF TECHNOLOGY | GRYAAB | EMELIE ASPLUND Activated sludge basins at the Ryaverket treatment plant in Gothenburg (IMAGE)
THE EFFICIENT RUNNING OF WASTEWATER TREATMENT PLANTS IS AN ESSENTIAL PART OF MODERN SOCIETY.
JUST LIKE HUMANS, WASTEWATER TREATMENT PLANTS CAN GET SICK, DUE TO VIRAL ATTACKS. NOW, NEW RESEARCH FROM CHALMERS UNIVERSITY OF TECHNOLOGY, SWEDEN, REVEALS THE IMPLICATIONS FOR THE SURROUNDING ENVIRONMENT IN CASE THE PLANT CATCHES A COLD. FROM THE STUDY, THE RESEARCHERS HAVE SHOWN THERE IS A CLEAR RELATIONSHIP BETWEEN VIRUS CONCENTRATION AND THE AMOUNT OF DISSOLVED ORGANIC CARBON PRESENT IN THE EFFLUENT WATER. MORE OF THIS CARBON IN THE EFFLUENT WATER, MEANS INCREASED OXYGEN CONSUMPTION IN THE SURROUNDING BODIES OF WATER WHERE THE EFFLUENT IS DISCHARGED. THIS COULD HAVE POTENTIAL NEGATIVE IMPACTS ON THE AQUATIC ECOSYSTEMS NEARBY.
Just like humans, wastewater treatment plants can get sick, due to viral attacks. Now, new research from Chalmers University of Technology, Sweden, reveals the implications for the surrounding environment in case the plant catches a cold.
The efficient running of wastewater treatment plants is an essential part of modern society. In the sewage industry, the 'work' of wastewater plants is often executed by microscopic bacteria. Biological processes carried out by these bacteria turn the wastewater into cleaned water that is safe to discharge into the environment. Essentially the bacteria break down the pollutants and purify the water, keeping the plant running efficiently.
"A large treatment plant has billions of bacteria that work in a treatment process called 'activated sludge'. The bacterial communities are constantly exposed to viruses that infect them, so the question we asked ourselves was whether the process can periodically be more exposed and what happens then," says Oskar Modin, Professor at the Department of Architecture and Civil Engineering at Chalmers University of Technology, Sweden.
Oskar Modin and fellow researchers measured the concentration of virus particles that were released from four different wastewater treatment plants in Sweden and compared this with how much organic carbon was released at the same time. This relationship between virus and effluent quality is a first step in understanding the impact of a viral infection on a treatment plant.
"Sick" wastewater plants might affect the aquatic ecosystems
From the study, the researchers have shown there is a clear relationship between virus concentration and the amount of dissolved organic carbon present in the effluent water. This is because viruses could affect the concentration in two ways, firstly because they themselves contain carbon and secondly because they rupture host bacteria cells, causing carbon to be released.