Innovative Wastewater Treatment Demo Plant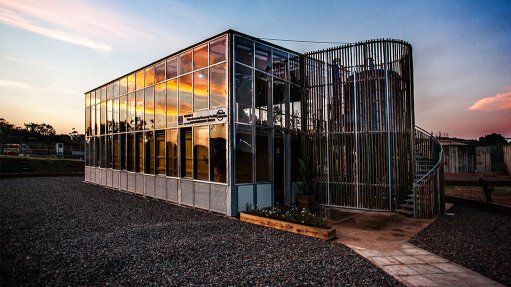 Murray & Roberts Water (MRW), together with its European technology partner, Organica Water, on Wednesday launched an innovative, environment-friendly wastewater treatment plant that closely resembles a greenhouse at the eThekwini municipality's Verulam Wastewater Treatment Works.
The first of its kind in South Africa, the new demonstration plant not only eliminates the unpleasant odours usually associated with wastewater treatment facilities but also produces 30% less sludge, uses 30% less energy and has a 50% to 75% smaller geographic footprint.
It uses fixed-bed activated sludge technology and comprises biomodules that are designed to fit into customised biological reactors which are aesthetically designed to complement the often highly urbanised environments in which they are situated.
With no odour or splash, the wastewater treatment plant can be located virtually anywhere, thus substantially lowering infrastructure costs to connect to customers and enhancing land value around the facility. No buffer zones are required and the value of land close to water treatment facilities is no longer compromised, Organica Water senior manager Oscar Palomino told guests at the launch.
Read full article: Engineering News