From chlorine to chloramine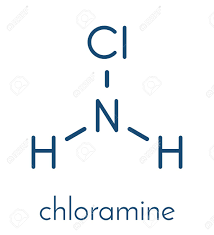 Water disinfectant switch will be ready by the spring
A switch in how Dartmouth treats its municipal water supply is on its way this spring, which town officials hope will solve a series of drinking water standard violations issued by the state over the past few years.
Work is currently underway to switch the chemical the town uses to disinfect municipal water from chlorine to chloramine. The conversion process began in June, but with three water treatment plants and several different sources of municipal water, the process is taking longer than expected.
The goal of the switch is to eliminate the presence of trihalomethanes (TTHMs) and haloacetic acids (HAAs) in the town's water supply. The town was issued drinking water standard violations in in 2013, 2016, and 2019 after levels above the state standards were discovered.
According to the Massachusetts Department of Environmental Protection, these two chemicals, when consumed over a long period of time at levels well above state drinking water standards, may increase a person's risk of certain types of cancers. However these links are not certain and still being researched.
SOURCE ARTICLE ON DARTMOUTH