DuPont Water Solutions Opens New RO Membrane Manufacturing Line at Sadara Facility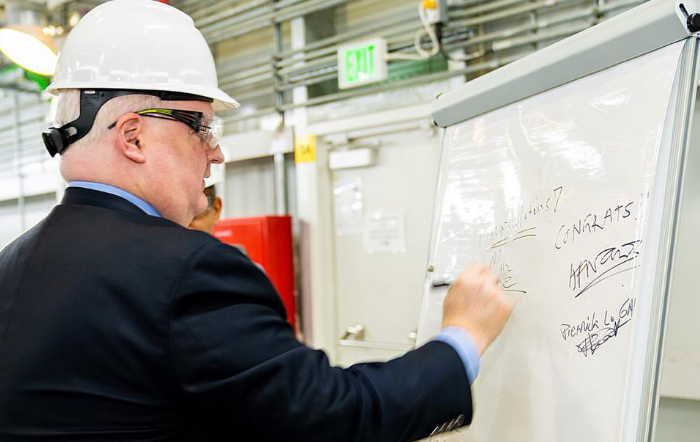 Milestone achievement improves direct access to potable and industrial water solutions for emerging markets.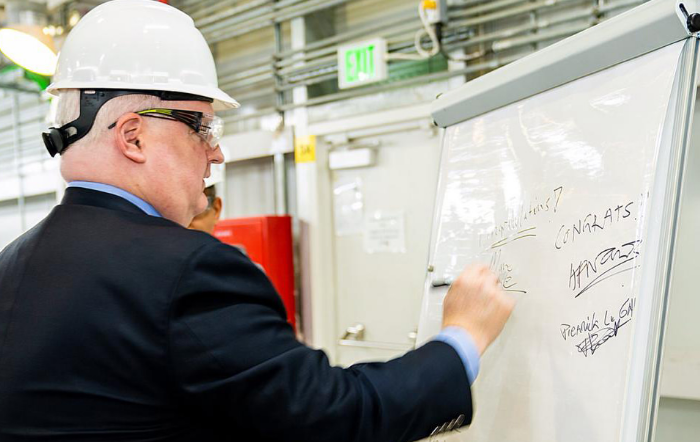 Image Source: DuPont
Highlighting the importance of local water investment, DuPont Water Solutions, a part of the DuPont Safety & Construction business, opened its new reverse osmosis (RO) production line in the Kingdom of Saudi Arabia today. Located in Jubail Industrial City II, the facility will manufacture membrane technology and enhance production capabilities at the fully integrated Sadara Chemical Company complex, a joint venture developed by Dow and Saudi Aramco. The new production line is expected to be operational in early 2019.
To commemorate the new manufacturing line, the site held a ribbon cutting ceremony with senior leaders from DuPont and Sadara, employees and industry professionals.
Marc Doyle, Chief Operating Officer for the Specialty Products Division at DowDuPont and Chief Executive Officer-elect for future DuPont, attended the event marking the operational achievement. "This new production line is providing game-changing innovation to help municipalities, businesses, and people thrive by enabling sustainable access to clean, high-quality water," said Doyle. "The science and engineering applications coming out of the Jubail facility is the embodiment of the power of partnership and collaboration as a catalyst for innovation and advancement."
The facility will manufacture, distribute and supply FILMTEC™ Reverse Osmosis Elements to the Saudi Arabian market and help meet the aggressively growing demand for membranes in the Middle East and Africa regions, as well as emerging economies, including Eastern Europe, India, China, and Southeast Asia. RO technology is used to demineralize brackish water and desalinate seawater for a variety of applications, including industrial and municipal water treatment, power generation, food and beverage processing, and water reuse.
The Jubail Operations site is the first RO manufacturing facility built outside of the United States by the Water Solutions business. The facility replicates and expands on the state-of-the-art production employed at its parent facility in Edina, Minnesota, USA.
"We remain committed to delivering solutions that help purify and reclaim water sources, especially in areas facing water scarcity and resource challenges," explained HP Nanda, Global Vice President and General Manager, DuPont Water Solutions. "The plant's close proximity to customers allows for more direct access to essential, game-changing components."
Source: DuPont