Design Proposals Shortlisted for British Columbia Macaulay Point Pump Station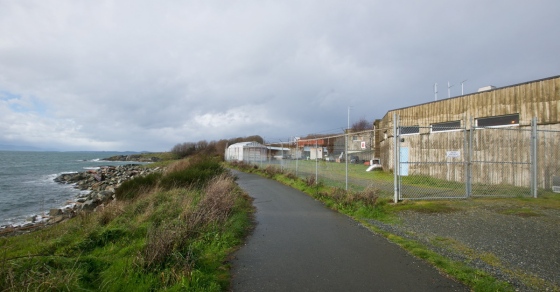 The capital region's wastewater-treatment project has shortlisted its request for proposals to design and build the Macaulay Point pump station and forcemain .
Forcemains move wastewater under pressure by using pumps or compressors located in lift stations.
The forcemain will connect the new pump station to the McLoughlin Point wastewater treatment plant in Esquimalt. The contract is a major part of the sewage treatment project, a $765-million initiative to have treated sewage by the end of 2020.
AECOM Canada Ltd./Graham Infrastructure LP Joint Venture, Aecon Water Infrastructure Inc. and Kenaidan Contracting Ltd. will move forward to a request for proposals in the process. Five submissions of qualification had been received.
The contract is expected to be awarded in early 2018. Construction on the Macaulay Point pump station and forcemain will start in 2018 and is anticipated to be complete by spring 2020.
The new pump station will pump wastewater received from Colwood, Langford, View Royal, Esquimalt, Saanich and Victoria to McLoughlin Point.
"The existing pump station will continue to provide bypass pumping to the Macaulay Point outfall during storm events," the CRD said in a statement. "Upgrades will be made to the existing pump station, including to the site, and the design of the new pump station will consider its location on the waterfront."
In April, a $272-million contract to build the wastewater-treatment plant at McLoughlin Point was awarded to Harbour Resource Partners. That contract also includes a cross-harbour undersea forcemain between Ogden Point and McLoughlin Point and a marine outfall for treated wastewater at McLoughlin Point.