Bemboka Water Treatment Plant Upgrades (Video)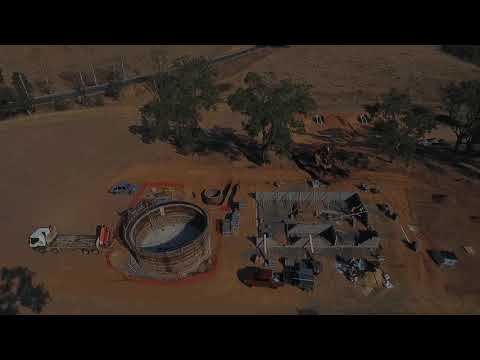 The upgraded Bemboka Water Treatment Plant will officially come on line on Saturday, June 1 and council is inviting the community to an open day at the new plant.
At the open day, people will be able to enjoy a walking tour of the site (enclosed shoes must be worn), see the inner workings of the plant and ask questions from 11am-1pm, as well as enjoy a free sausage sizzle provided by the Bemboka Lions. The mayor Kristy McBain will officially open the upgraded plant with a ceremony at 12 noon.
Director assets and operations, Anthony McMahon, said that the major upgrade to what was previously a small pumping station and chlorinator on the banks of the Bemboka River, has been completely funded by the Bega Valley Shire Council and will improve the quality of drinking water for Bemboka residents.
"At the moment, we're in the commissioning and testing phase so the upgraded plant is currently supplying water to the Bemboka township under the control of CRS Water, the design and construction contractor for this project.
"During the commissioning period, there's been extensive onsite and independent laboratory testing to verify the quality of the water being produced by the plant. We're pleased to confirm that the upgraded plant is performing well and meeting water quality standards."
"In addition, our network operations teams have been closely monitoring the chlorine levels across the network for both disinfection and taste," said Mr McMahon.
Council's project manager for this project, Nathanael Wearne, said that turbidity and pressure decay tests monitor the effectiveness of the filtration system. "The new membrane filter is working well to remove dirt and debris whilst maintaining an adequate flow rate and pressure.
"The formal proof of performance period will start in the next few weeks and that's when council's specialist water treatment operations group will take over the operation of the plant.
"There will be minimal impact to Bemboka residents and businesses when the changeover happens, and we'll carry out daily testing over this period to check the overall performance of the plant," said Mr Wearne.
Source: Bega District News