After re-bidding, Brunswick given two proposals for reverse osmosis and expansion project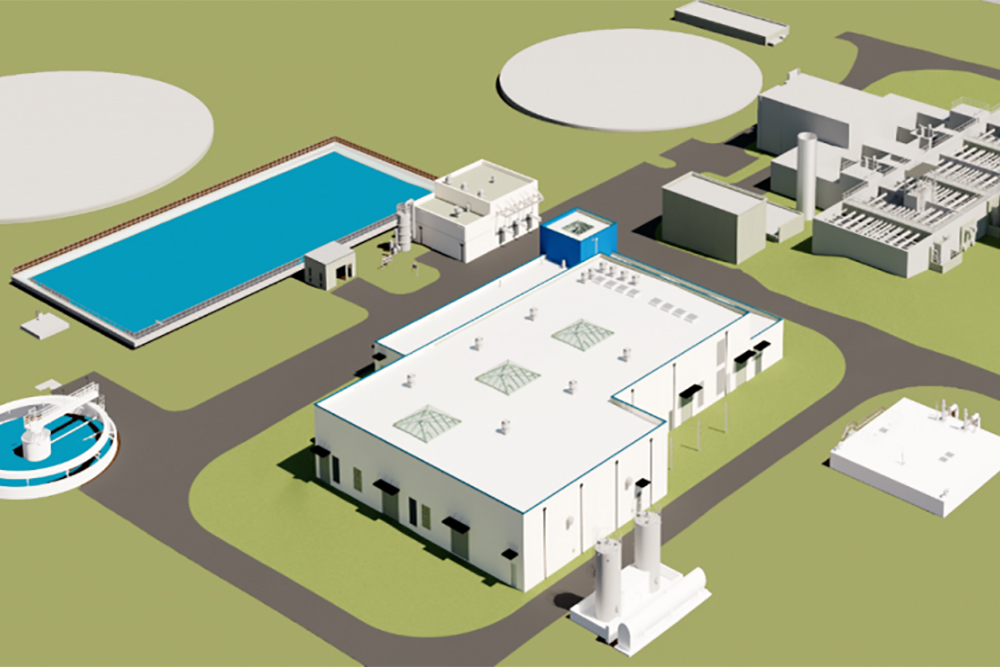 Plans for the Northwest Water Treatment Plant include doubling its treatment capacity and adding low-pressure reverse osmosis technology to remove emerging contaminants from public drinking water. (Port City Daily photo/Courtesy CDM Smith, Brunswick County) North Carolina , USA
Brunswick County has received two bids on its upgrade and expansion project at the Northwest Water Treatment Plant.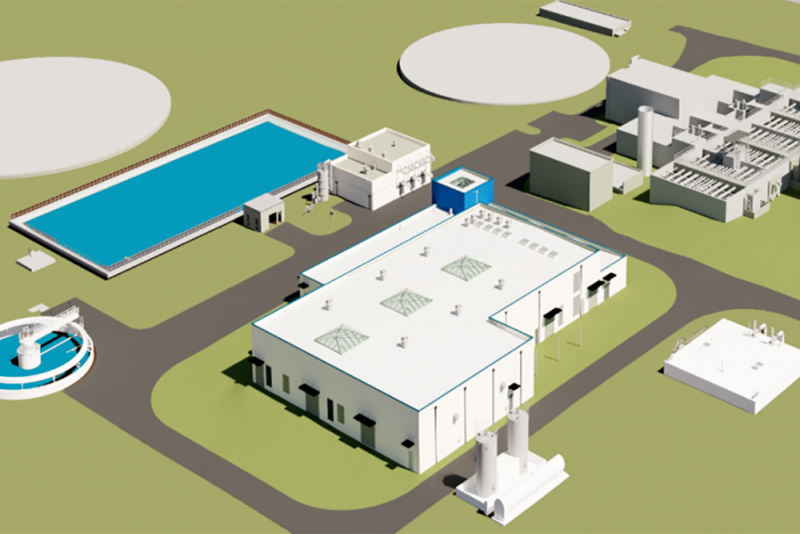 For two years, the county has planned to enhance its largest water treatment plant with low-pressure reverse osmosis technology in order to remove per- and polyfluoroalkyl (PFAS) substances from the public drinking supply. The project is also being paired with an expansion of the plant, from 24 million gallons a day (mgd) to 45 mgd, necessary to meet peak summer demands.
Out of seven pre-qualified bidders, just two submitted proposals for the project. Bids were first due March 5, but the county re-bid the project the next day after an insufficient number of bidders submitted proposals.
Formal construction contracts must legally require a minimum of three bids to award a project on its first advertised date. After the project is re-bid, the three bid minimum is no longer required, according to county spokesperson Meagan Kascsak.
"There are a limited number of contractors with the experience, qualifications, and bonding capacity able to perform the specialized work of upgrading a water treatment plant," Kascsak explained in an email. "This, coupled with the unprecedented amount of similar work being bid throughout North Carolina and the country in general, has led to a limited number of qualified contractors being available and with adequate remaining bonding capacity to perform the work."
Ulliman Shutte proposed to complete five reverse osmosis systems (the base bid) for $142 million. Oscar Renda proposed to do the same for $108.9 million.
In addition to installing reverse osmosis technology at the plant, the county also requires a new 4-mile discharge pipeline to release the concentrate solution produced during the treatment process. Bid out as a separate project, six contractors submitted proposals, with TA Loving Company having the lowest $6.59 million option.
According to a county press release, the county will consider either accepting Ulliman Shutte or Oscar Renda's proposals or re-bidding the upgrade and expansion project again. Staff will present a recommendation on which step to take at the Board of Commissioners' meeting in April.
"This project is of paramount importance to the County and to our customers, so we will be working diligently to review these bids and make the best recommendations for our commissioners to consider in the coming weeks," County Manager Randell Woodruff said in a press release. "I appreciate our team's tremendous efforts to reach this important step in the project's timeline, and we will keep our residents informed of our progress."